Current Members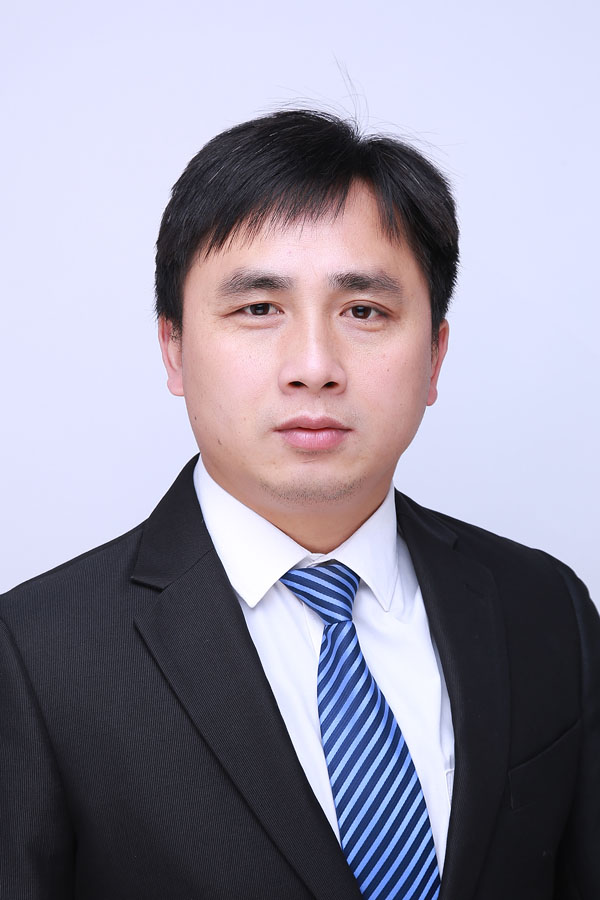 Yongwen Tan (谭勇文...
Professor
of Materials Science and Engineering
博士生导师、湖南大学"岳麓学者"
Email: tanyw@hnu.edu.cn
博士生导师,湖南大学"岳麓学者",国家引进海外高层次人才,湖湘高层次人才聚集工程创新人才,湖南省 "杰出青年基金" 获得者。近年来一直从事微纳结构金属功能材料及复合材料的设计、构筑及其应用研究,设计了一系列新型材料,并发现了一系列的独特性能,在国际学术界引起了较大的关注和好评。近年来以第一作者/通讯作者在Nature Commun.、Adv. Mater.、Energ. Environ. Sci. 、Adv. Energy Mater. 、ACS Energy Lett.、ACS Nano、Angew. Chem. Int. Ed.、Mater. Today、Adv. Funct. Mater.、Nano Energy 等高水平期刊发表相关论文多篇。应Springer出版社邀请撰写成英文专著1本。由于论文成果的创新性, 获Nature、Nature China等科技媒体典型评价30余次。在应用研究方面拥有6项新材料发明专利。
HONORS & AWARDS:
2020年 湖南省 "杰出青年基金" 获得者
2017年 国家引进海外高层次人才
2017年 湖南大学 "岳麓学者"
2015年 上海市优秀博士论文奖
2012年 博士研究生国家奖学金
2012年 严东生奖学金特等奖
2011年 赵朱木兰奖学金一等奖
SELECTED PUBLICATIONS:
9)Dechao Chen, Shoucong Ning, Jiao Lan, Ming Peng, Huigao Duan, Anlian Pan, and Yongwen Tan*. General Synthesis of Nanoporous 2D Metal Compounds with 3D Bicontinous Structure. Adv. Mater. 2020, 2004055.
8)Kang Jiang, Min Luo, Ming Peng, Yaqian Yu, Ying-Rui Lu, Ting-Shan Chan, Pan Liu, Frank M. F. de Groot & Yongwen Tan*. Dynamic active-site generation of atomic iridium stabilized on nanoporous metal phosphides for water oxidation. Nature Communications, 2020, 11, 2701 .
7)Wei Peng, Min Luo, Xiandong Xu, Kang Jiang, Ming Peng, Dechao Chen, Ting-Shan Chan and Yongwen Tan * . Spontaneous Atomic Ruthenium Doping in Mo2CTX MXene Defects Enhances Electrocatalytic Activity for the Nitrogen Reduction Reaction. Adv. Energy Mater. 2020, 2001364.
6)Qiuli Wu, Min Luo, Jiuhui Han, Wei Peng, Yang Zhao, Dechao Chen, Ming Peng, Ji Liu, Frank M. F. de Groot, Yongwen Tan*. Identifying Electrocatalytic Sites of the Nanoporous Copper–Ruthenium Alloy for Hydrogen Evolution Reaction in Alkaline Electrolyte. ACS Energy Lett. 2020, 5, 192.
5)Kang Jiang, Boyang Liu, Min Luo, Shoucong Ning, Ming Peng, Yang Zhao, Ying-Rui Lu, Ting-Shan Chan, Frank M. F. de Groot, Yongwen Tan*.Single platinum atoms embedded in nanoporous cobalt selenide as electrocatalyst for accelerating hydrogen evolution reaction . Nature Communications, 2019, 10, 1743.
4) Yongwen Tan, Hao Wang, Pan Liu, Chun Cheng, Takeshi Fujita, Zheng Tang, Mingwei Chen.Versatile nanoporous bimetallic phosphides towards electrochemical water splitting. Energy & Environmental Science, 2016,9, 2257-2261.
3) Yongwen Tan, Hao Wang, Pan Liu, Chun Cheng, Fan Zhu, Akihiko Hirata, Mingwei Chen.3D Nanoporous Metal Phosphides toward High‐Efficiency Electrochemical Hydrogen Production. Advanced Materials, 2016,28,2951-2955.
2) Yongwen Tan, Pan Liu, Luyang Chen, Weitao Cong, Yoshikazu Ito, Jiuhui Han, Xianwei Guo, Zheng Tang, Takeshi Fujita, Akihiko Hirata, Mingwei Chen.Monolayer MoS2 Films Supported by 3D Nanoporous Metals for High‐Efficiency Electrocatalytic Hydrogen Production. Advanced Materials, 2014,26, 8023-8028.
1) Yongwen Tan, Jiajun Gu, Xining Zang, Wei Xu, Kaicheng Shi, Linhua Xu, Di Zhang.Versatile Fabrication of Intact Three‐Dimensional Metallic Butterfly Wing Scales with Hierarchical Sub‐micrometer Structures. Angewandte Chemie International Edition, 2011,50,8307-8311.(Highlighted by Nature (Nature, 2011, 476, 9))